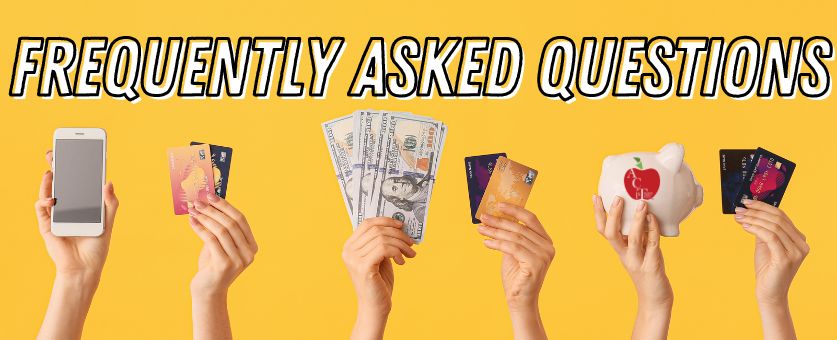 What is a Credit Union?
A credit union is a cooperative, not-for-profit financial institution organized to promote thrift and provide credit to members. It is member-owned and controlled by a Board of Directors elected by the membership. The Board serves on a volunteer basis.
What is the difference between Credit Union and a Bank?
In the realm of financial institutions, banks and credit unions share some similarities. Both institutions accept deposits, offer loans, and provide other financial services. Additionally, they are both secure places to keep funds. However, there are significant differences between the two. Credit unions operate as a not-for-profit status and are owned by their members, while banks are for-profit businesses owned by stockholders. Credit unions return profits to their members through better rates, lower fees, and other benefits. In contrast, only stockholders receive profits at banks. Credit unions are democratic organizations, owned and controlled by their members. Every member has one vote and an equal opportunity to participate in decision-making and policymaking.
Is my money safe?
As trusted financial institutions, credit unions are committed to providing reliable support to their members not only for the present but also for the future. For your peace of mind, individual accounts are insured up to $250,000, and a member's interest in all joint accounts combined is insured up to $250,000. Credit unions prioritize the safety and accessibility of your funds, implementing the latest security measures to ensure their protection.
NCUA vs. FDIC
As a professional in the financial industry, it's important to know that your deposits are insured by either the Federal Deposit Insurance Corporation (FDIC) or the National Credit Union Administration (NCUA), depending on whether you're working with a bank or a credit union. While both agencies insure deposits up to $250,000, it's worth noting that credit unions are insured by the NCUA and banks by the FDIC. In the event of a credit union failure, the NCUA will pay the member a maximum amount. It's also important to know that both the NCUA and FDIC are federal agencies established to protect your funds. Moreover, the National Credit Union Share Insurance Fund (NCUSIF) was created in 1970 to insure deposits in federally chartered credit unions. If you work with a credit union that has "Federal" in their name, rest assured all of your funds are insured and safe.
Why choose a credit union?
Credit unions provide exceptional member service, competitive interest rates, and reduced fees. This is possible due to their non-profit status, where members are the shareholders and receive all benefits in the form of improved rates and reduced fees. Credit unions are dedicated to serving their community and prioritize the financial wellness of their members.
Who is eligible for membership?
Persons Who Live, Work, Worship, Attend School in, and Businesses and Other Legal Entities Located in Allegany County MD,  Garrett County MD, Washington County MD, Somerset County PA, Bedford County PA, Hampshire County WV, and Mineral County WV.
What is Advantage Plus Online/Advantage Plus Mobile Banking?
Advantage Plus Online/Mobile Banking is our online banking service that allows members to view their account information online. With this service members can perform the following:

View and print your balances and account histories.

Access to your credit score and report anytime anywhere as well as access to credit education and tips where you can manage your credit score and report with confidence.

Sign up to receive your statements online.

View copies of canceled checks as they clear your account.

Transfer funds between your ACT 1st FCU accounts, including Cross Account transfers between previously designated other accounts.

Make consumer loan and credit card payments from your savings or checking account.

Pay bills online with our Online Bill Pay feature.

Turn your card off if you have lost your card or if you suspect someone has stolen your card information.

Set up travel notices so your debit card doesn't shut off while you're out of town.

Reset your password (Forgotten Password Set-up allows you to reset your own password).

Sign up for mobile deposit! You can deposit your checks right from your phone!
Is there a fee to use Advantage Plus Online Banking?
No. ACT 1st Federal Credit Union does not charge members to access their accounts online.
How do I sign up for Advantage Plus Online Banking?
Stop by any of our branches and we will get you signed up! Or give us a call and we will get you signed up! Your Advantage Plus Online Banking can be accessed via browser or mobile apps on support iOS and Android devices!
What if I forgot my Advantage Plus Online Banking password?
The best way to avoid locking yourself out of home banking is to take a few minutes to answer the questions within the "Forgotten Password Validation Information" section found within home banking.
If you do not answer the validation questions, you will need to contact ACT 1st FCU, at (301) 729-8015, during business hours and we will reset your password.
To protect your account against possible fraud, if you enter the incorrect password five times, your account will be blocked for security reasons and you will need to contact ACT 1st FCU.
What are Advantage Plus E-statements?
Advantage Plus E-statements are an electronic version of your regular ACT 1st Federal Credit Union statement. Advantage Plus E-statements are a free option for all ACT 1st FCU members. Members have the option to receive their statements either by mail or electronically. You must have a valid email address in order to take advantage of Advantage Plus E-statements.
What is Advantage Plus Online Bill Pay?
Advantage Plus Online Bill Pay is a service that allows you to set up your monthly payments to be paid automatically from your ACT 1st Federal Credit Union account. You control when the funds will be deducted from your account as well as the amount.
Is there a fee to use Advantage Plus Online Bill Pay?
Our Advantage Plus Online Bill Pay Service is FREE to all members.
What is ACT 1st FCU's routing / ABA number?
ACT 1st Federal Credit Union's routing number is 252176889.
The Routing Number is also called an ABA number or routing transit number. You can find it in the lower left-hand corner of your checks.
How can I sign up for direct deposit?
Your employer or the government agency that issues your payroll checks is responsible for establishing direct deposit on your behalf.
You will typically fill out a basic form requesting the following information, and they'll do the rest.
Credit union routing number: 252176889
Your checking account number
A voided check to verify the routing and checking numbers
The address of your financial institution – ACT 1st Federal Credit Union 14316 National Hwy SW LaVale MD 21502