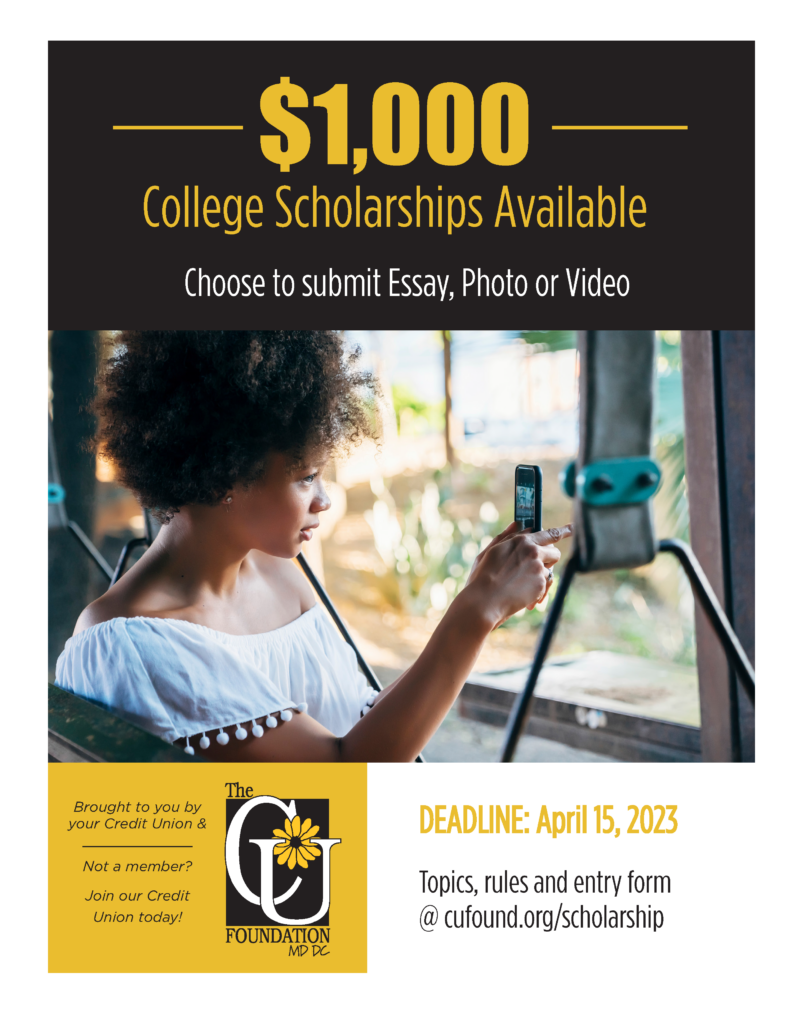 Are you headed off to college or trade school in 2023?  ACT 1st Federal Credit Union is pleased to announce our college scholarship to make it easier for you to meet tuition costs. The $12,000 Credit Union College Scholarship Program for 2023 is now accepting applications!  College-bound members are eligible to apply for one of ten $1,000 essay-based scholarships – one $1,000 video-based scholarship; and one $1,000 photo-based scholarship.  And, yes, you may apply in all three categories!
Deadline for applications is April 15, 2023.  Scholarship winners will be announced in June 2023.
This year's essay topic:
"More than two-thirds of people in America are not financially healthy. How would you define financial health? Describe how your credit union has helped you understand how to manage your money."
This year's video topic:
"To be financially literate, or financially healthy, is to know how to manage your money. Show one lesson you've learned from your credit union about managing your money."
This year's photo theme is:
"Cooperation"
Any member of ACT 1st Federal Credit Union entering their freshmen through senior year of college or trade school may apply.
"We're pleased to offer this opportunity for our young members," said ACT 1st Credit Union CEO, President, and Treasurer, Christie Clark.  "The awardees receive needed financial assistance to help them meet their tuition expenses and the application topics stimulate innovative and useful responses to help us better serve our college-aged members."
Applications are accepted online at:
ACT 1st Federal Credit Union, the Credit Union Foundation MD|DC, and its generous supporters cooperate to make this scholarship program possible.