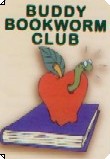 Any eligible child 10 years or younger can open a regular share savings account and belong to the Buddy Bookworm Club! The APY* on a regular savings account is 0.05%. The club offers a great way for kids to save! Check out these benefits of membership:
Initial deposit of $5.00 into regular share savings account, receive 1st Dr. Seuss book
Receive a new book (until collection is complete) for each additional $25.00 deposited
12 books available
APY = Annual Percentage Yield. Rates accurate as of June 8, 2021. A $5.00 deposit is required to open an account and earn the advertised APY. Savings dividends are calculated on the average daily balance and compounded and posted monthly. Fees, if any, may reduce earnings. Dividend rates are subject to change without notice, even after the member opens the account. Individuals under the age of 18 years of age must have a parent or guardian as a joint owner in order for the member application to be valid. If the individual is too young for a driver's license, then co-applicant must have one. Membership eligibility requirements apply. Other restrictions and requirements may apply.