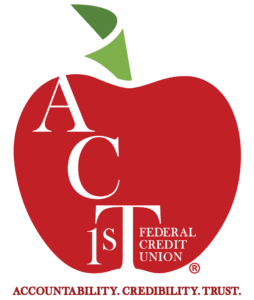 The CREDIT UNION Difference:
        The concept behind the credit union movement was initially quite simple – individuals could enhance their own and others' quality of life by pooling their savings and providing loans to their neighbors and colleagues.
       By choosing a credit union as your primary financial institution instead of a bank, you may not be fully aware of the positive impact you can have not only on yourself but also on your community. Credit unions typically offer lower fees, higher savings rates, and a more personalized approach to customer service for our valued members. Additionally, credit unions often provide lower interest rates on loans.
       At a credit union, we do not consider you just as a customer; rather, you are an esteemed member whom we serve diligently. Why not finance through an institution where you have ownership?
    Deposits at all federal credit unions and the vast majority of state-chartered credit unions are covered by National Credit Union Share Insurance Fund (NCUSIF) protection. Not one penny of insured savings has ever been lost by a member of a federally insured credit union.
    Federally insured credit unions offer a safe place for you to save your money, with deposits insured up to at least $250,000 per individual depositor. The National Credit Union Administration (NCUA) is the independent agency that administers the NCUSIF. Like the FDIC's Deposit Insurance Fund, the NCUSIF is a federal insurance fund backed by the full faith and credit of the United States government.
ACT 1st Federal Credit Union History:
        ACT 1st FCU, previously known as Allegany County Teachers FCU, was established by dedicated educators within the Allegany County community in Maryland. Initially, our services were exclusively available to teachers, students, and their families associated with the Allegany County school system. However, our charter and name have undergone a transformation since then. This change has broadened our scope of membership to encompass seven different counties: Allegany Co. MD, Garrett Co. MD, Washington Co. MD, Mineral Co. WV, Hampshire Co., MD Somerset Co., PA, and Bedford Co., PA; enabling us to extend our support to the entire community!
       In light of this charter modification came an opportunity for rebranding ourselves – a chance to redefine who we are and what we stand for. Yet why would we consider "rebranding" something as remarkable as ALLEGANY COUNTY TEACHERS? Therefore it was unanimously agreed upon that we would retain both the iconic Big Red Apple symbol as well as the abbreviation ACT which now represents Accountability, Credibility, and Trust! We believe in upholding these core values while serving our members diligently – ensuring transparency in all dealings (Accountability), establishing trust through reliable service (Credibility), and fostering strong relationships built on mutual respect (Trust). These principles drive us forward on a daily basis. With this renewed sense of purpose and commitment towards excellence in financial services provision for educators throughout multiple counties, we assure you that ACT 1st FCU is here not only to meet your needs but also to exceed your expectations!
WE LOVE TEACHERS! :
      We are pleased to announce that we have retained not only our Big Red Apple but also a range of exceptional services for the teaching community!
Summer Savers:

An exclusive account created specifically for members who receive payment over ten months. We understand the importance of budgeting, and therefore, we will assist you in calculating a manageable amount to be deposited into this special savings account. Prior to your summer vacation, your funds will be divided into four installments and effortlessly transferred directly into your account.
     Additionally, we offer Teacher Loan Skips: A program designed to support you during the two months when you do not receive a paycheck. At the time of loan origination, we provide loan skips for those seeking financial assistance. While your payments may slightly increase during other months to accommodate interest payments during summer, you can enjoy being payment-free in both July and August every year throughout the duration of your loan.
    For added convenience on busy schedules, our free mobile deposit service allows effortless deposits at any time outside normal business hours.
    We are committed to providing exceptional services tailored specifically for educators like yourself.
WE LOVE OUR COMMUNITY! :
      At ACT 1st, we firmly believe in the principles of credit unions and their commitment to "People Helping People." Our dedicated team is always present at local events, actively engaged in serving and supporting our community.
      Among the many events we eagerly participate in each year, some of our favorites include Stuff the Bus, The Reality Fair, and Toys for Happiness Drive. Each year, we select a local non-profit organization within our counties to support and raise funds for. This initiative brings immense joy to all of us! In the past, we have organized various fundraising events such as golf tournaments, raffles, boot drives, and more. Some of the remarkable local non-profits that have benefited from our donations include Convoy for Kids and Kenny's Hope for Childhood Cancer, UPMC Western Maryland Hospice Services, Allegany and Garrett Counties Volunteer Fire & Rescue Association, Jane's Place Inc., just to name a few. This year, we are delighted to give back to Apples for Children Inc., continuing our mission of supporting deserving organizations in our community through monetary contributions and heartfelt efforts.
     We invite you to join us as we make a positive impact on our community through these meaningful initiatives.